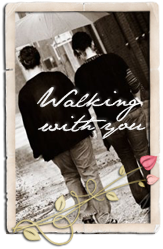 If you wish to learn more about Walking With You, click on the button above, or visit previous posts. I need to just dive in today, or this post won't make it to publish.
This week, our Threads of Hope lesson focused on anger. I'll be honest, the questions and scriptures in this study cut me to the core, and I am still trying to process some of what was revealed...some of what is still being revealed...under the layers I hide behind so well. There is so much on my heart, and I'm not sure if I can or will...or even should share it all.
How was anger expressed in your home when you were a child?
Although I feel that this is relevant to what we are studying, it is difficult to share. It's important to me to honor my parents. And, I pray that my words do nothing to bring them dishonor. I share it because it shaped who I am and how I respond...and even some of the things I struggle with. God has brought about so much healing in my life...and He isn't finished yet.
I don't remember a lot of anger being expressed when I was a child. As a teenager, my mother and I shared quite a few volatile emotional outbursts, as many teenagers and parents do. I was rebellious and disrespectful. She was a single mother, exhausted from working second shift...and trying to raise three children.
My parents were divorced before I was three years old. My father moved several states away sometime after I was about eight. The only memory I have of my parents interacting with each other, they were yelling as I stood between them. I was the subject of the argument. Afterward, my father left and I did not see him again for many years.
How do you express anger now?
With tears...and unfortunately venting and even emotional outbursts at times. I have been known to raise my voice. And...just like any other time, I have way too many words. I need to work on that quick to listen, slow to speak thing...
What three warnings did God give concerning our anger in Ephesians 4:26-27?
1. Be angry and do not sin.
2. Do not let the sun go down on your anger.
3. Nor give place to the devil.
(#3 is corrected: I had originally written, "nor give place to bitterness"...but that was a typing error. I was looking at one thing and typed another. Although...stearing clear of bitterness is also a good idea!)
How long have you been angry? How has it affected you?
I am not generally an angry person. I doubt that anyone in my life would describe me that way. I actually hate to be mad at someone or have conflict with others, even if I might be "justified" in feeling anger. It isn't a place I like to dwell. I would rather forgive and feel restored. The weight of anger is not something I have the energy or desire to bear.
Having said that, there was a time when anger and bitterness stole my joy and weighed heavily on my heart after losing three of my babies. When Faith and Grace went to heaven, I was so desperate to have a baby to ease the ache of our empty arms. We thought Thomas would be that child. But, after receiving a fatal diagnosis and watching the life drain from my husband's face...after walking through that pregnancy and leaving the hospital without our baby again, grief came...and then anger.
For a good year, I was angry...not at God, or Tim...just angry. Angry that my babies weren't here. Angry that I had to feel this horrible grief, again...still. Angry that other people could have babies and I couldn't give that to my family. Angry for all that we had lost, angry for the joy that had been stolen from something that should be happy. Angry that other people could have baby showers and celebrate. Don't get me wrong...I didn't begrudge them their joy...I was just angry that I couldn't experience that joy. And...some of it wasn't really anger as much as hurt. It just hurt...so much.
What makes you most angry about your loss?
I don't recall feeling as angry, I guess, but more hurt. It has been thirteen years since we said goodbye to our baby girls and eleven since we last held our Thomas. So, I certainly am not angry now. I was angry for awhile over what we were missing, but that was many years ago. I remember one day, on the floor of my bedroom, I cried out...pouring all of my bitterness before the Lord and He began to lift that burden. He healed and restored that broken place....making beauty from the ashes, as He has done so many times in my life.
I have felt some anger, or not even really anger...but at least questioning, with the loss of my mother. She suffered so terribly. It was unspeakably horrible to watch. There are still nightmares sometimes. In my dreams, I feel as if I should have been able to stop her from dying. Even though, I know that isn't' true. Somewhere inside, I am still not O.K. with her death. I don't understand why she had to suffer so much, and leave us so early. At the time, I couldn't feel God's presence, couldn't hear His voice, couldn't see Him comforting and carrying her as I kept promising her He would. I felt deserted. I believe He was there...but only by faith. I couldn't see or feel the comfort of His presence during that hideous time of darkness...the way I did with Faith, Grace, and Thomas.
Sometimes, as irrational as it is, I'm even a little angry at her for leaving me here. And, I know that sounds juvenile and crazy. But I miss her desperately. And there are some things that only she would understand, relate to, enjoy, or care about. No one knew me like she did and no one loved me like she did. (Yes, I know I am dearly loved by the beautiful people in this house...and for that I am grateful.)Her absence alters the rest of my life. Every holiday, every birthday, every amazing thing that my kids do...everything is different without her here. It's not that I don't go on...and enjoy life...and live life. It isn't that God isn't here comforting me. I am living...and He is comforting. But the ache of missing her does not leave. And the myriad of emotions regarding her suffering and her passing are still very powerful.
The study asked that we chart our anger responses to:

Ourselves...
After losing the babies, I felt some disappointment, regret, and maybe anger with myself, I suppose. It was unreasonable, but I felt as if I had somehow brought this sorrow on my family.
I regret not cherishing every moment with my mom, not taking her to the ocean one more time, I regret the years I spent letting anger come between us.
I am angry with myself that I have struggled with many things lately...that I have let myself go in many ways...choosing to eat unhealthy...that I am disorganized. Really, I'd like to just stop listing now.
My response...disappointment in myself, eating for emotional comfort, withdrawal.
God...
I don't feel angry at God, but I have felt hurt and forsaken. Feeling forsaken, left, unloved...that is something I have battled throughout my life.
When I feel this way with the Lord, I practice avoidance. I withdraw under layers of something that I can grab quickly for comfort.
After mom suffered and finally went home to heaven, the hurt was so intense, I couldn't pray. My prayers consisted of choking sobs of "I'm sorry God...I just can't...it hurts too much." My pastor reminded me that that was still prayer. God welcomes us and even longs for us to come to Him ...just as we are...broken and full of hurts and needs.
Eventually, I could talk to Him again. But, He still recognized my choking sobs when there were no words.
Others...
I pull away first...and if I'm close enough to the person emotionally, there may be a verbal venting.
How did your partner respond to losing your child?
After losing our children, my husband withdrew emotionally. He retreated so far emotionally that I wondered if he would ever come back. And, it looked like at one point, he may not. I think it also intensified his feeling to protect our family from the things that he did have control over. Loss of control and fear was an issue for both of us.
God has beautifully healed and restored that time of brokenness. There are not words to express how precious it is to me...seeing the fruits of God's healing in our marriage and in the heart of my amazing husband. A beautiful, lasting love was born from that pain. It is a gift I cherish everyday.
------------------------
This question stopped me in my tracks...
Is there anyone with whom you are still angry?
Yes...
Although God has brought about much healing and forgiveness in my life and my family, I am still angry, and hurt by a few people in my life. The answer surprised me. I didn't expect to have powerful feelings of hurt and anger rise up at the asking of that question. Some of it has to with our losses...and some of my anger has to do with other things.
As I've pondered over the past couple of days, trying to come to terms with all these feelings and their source, it seems a couple common themes emerge.
The people I am angry with or feel hurt by have disappointed me. They have not met my expectations. You could say that my expectations were justified. (And indeed, I don't expect a great deal from others...just mostly myself.) After all, certain people should support you, show love to you, should be counted on to carry your burdens with you, and "hold your rope" so to speak. When they don't, it hurts.
So...theme one boils down to unmet expectations.
Theme two would be feeling forsaken, left, deserted.
Pictures flash through my mind...
...of the eight-year-old girl standing on the porch as my dad drove away in his red Mazda...
...the mother who cried out in prayer to her heavenly Father, for her baby girls night and day...now hearing only silence as the snowflakes fell outside the window, welcoming her baby girls to the world they had already left...
...the same mother standing in the hallway, looking out into the pouring rain, wondering how she would say goodbye to another baby, while the only sound she could hear was the hateful voice whispering in her ear, ringing through her mind, "Where is Your God Now?"...
...the same girl, this time a daughter... watching helplessly, standing beside her Mother's bed as she writhed in agony and wasted away. Stroking her mother's hair, she tearfully spoke promises of truth from scripture, all the time wondering where on earth her (heavenly) Father was...until the day He came to take her home...and she realized she would have to stand without her mother...
I have felt forsaken...again and again. But is it true? Does feeling it make it so?
--------------------------------------------------
Here is the truth about unmet expectations and feeling forsaken. Expectations almost always set us up to be disappointed. We place expectations on other people based our own ideals. They may not have the capacity to meet that expectation, and should be accepted as they are. We think a father, grandparent, sibling, spouse, child, etc. should act a certain way. We are hurt when they do not. I have found that there is great freedom and peace when I free others from my expectations of them. They need not fulfill some role in my life. I can love them because Jesus loves them and He will enable me to love them, too. I can take my hurts and my needs to Him to meet and not the person who is unable or unwilling to meet them.
Thus says the Lord:
Cursed is the man who trusts in man
And makes flesh his strength,
Whose heart departs from the Lord.
For he shall be like a shrub in the desert,
And shall not see when good comes,
But shall inhabit the parched places in the wilderness,
In a salt land which is not inherited.

Blessed is the man who trusts in the Lord,
and whose hope is the Lord.
~Jer. 17:5-7
And, I suppose this is the reason it's so hard for Christians to talk about feelings like anger. We are uncomfortable with those feelings, because we know what we're supposed to do. We are supposed to forgive, to turn the other cheek, to show love. We are not supposed to let a root of bitterness form in our hearts, keep a record of wrongs, think selfishly, etc.
So, how does all of that fit together...anger and forgiveness?
Let all bitterness, wrath, anger, clamor, and evil speaking be put away from you, with all malice. And be kind to one another, tenderhearted, forgiving one another, even as Christ forgave you. ~ Eph. 4:31-32
We are to put away anger and forgive. How does that look, anyway? I don't know the answer to that. I think that although I do have some feelings of anger, and even more just feelings of hurt... when I think of certain incidents with some of the people in my life, I do not feel as if I'm trying to dwell on those feelings. I have tried to give them to the Lord, to pray for the individuals. When they are before me, the Lord has enabled me to display grace and even love. I do not feel that I am holding bitterness in my heart. Sometimes I feel anger and hurt, but that is not a place I dwell. Does that mean I haven't forgiven? What will it look like when I have? Will I not have those feelings anymore? What can I do in the meantime?
What I think, and correct me if I'm wrong, is that we have to practice forgiveness. We have opportunities to forgive..to show love and grace. It may not come all at once. But, we can continue to give all of our hurts to the Lord and allow Him to work...to comfort...heal...forgive...and restore. In time, maybe the feelings with catch up.
At the same time I am wondering how forgiveness can be achieved when the hurt remains...
I also wonder about the feeling of being forsaken.
Does feeling it make it so?
People have left me...that is true. Whether through their own choosing, or through death, I have been left behind. I'm sure we have all experienced that in some way. But, what of God? Has He forsaken me? He is sovereign. So nothing that happens to us comes without His knowledge. While He doesn't send sickness, death, or sorrow...He could have prevented it. He could have spared my mother the terrible suffering. He could have knitted our children together perfectly. He could have. But, He didn't. Does that mean we are forsaken?
Who shall separate us from the love of Christ? Shall tribulation, or distress, or persecution, or famine, or nakedness, or peril, or sword?

As it is written:
"For Your sake we are killed all day long;
We are accounted as sheep for the slaughter."

Yet in all these things we are more than conquerors through Him who loved us. For I am persuaded that neither death nor life, nor angels nor principalities nor powers, nor things present nor things to come, nor height nor depth, nor any other created thing, shall be able to separate us from the love of God which is in Christ Jesus our Lord. ~ Romans 8:35-39
The truth is that we are never forsaken...and that nothing separates us from His love for us. Not even the things we don't understand.
-------------------------------------------------
The study asks us to list our "what-ifs" and " if-onlys". I listed a couple above, but I just can't say anymore about that. It is a place I don't wish to revisit.
I appreciate the scriptures shared from Psalm 139, reassuring us that our children's lives were and are in God's hands. Their times were in His hands.
Faith's, Grace's, and Thomas' frames were not hidden from You,
When they were made in secret and skillfully wrought in the lowest parts of the earth.
Your eyes saw their substance being yet unformed.
And in Your book, they were all written, the days fashioned for them...
~ using Psalm 139:15-16 (with our children's names inserted)
And the same is true for my mom...
And the same is true for me...
And the same is true for you...
We are in His hands. And, regardless of my hurts...there is no place I'd rather be.
Blessed is He whose help is the God of Jacob, whose hope is in the Lord, his God. ~Psalm 146:5