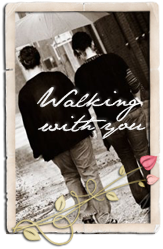 So sorry this post is late...thank you to those of you who are sticking with this study!
In this
Threads of Hope
lesson, we are going to talk about moving on toward acceptance. A better word, in my opinion, from a Christian perspective would be
surrender
. It was many years ago when I walked through the intense first stages of grief from saying good-bye to my precious Faith, Grace, and Thomas and toward acceptance. I remember that time as a time of surrender to God...truly learning to trust Him with my life, to praise Him in the storm, to give Him glory whether He is giving or taking away. I remember the process, and the beauty and relief when I finally surrendered my sorrow, my bitterness, all my disappointment that things had not gone as I should, my grief, my fear...all of it...to the Lord. I remember the sigh as I breathed it all out, allowing the tears to pour as I flung myself into my Heavenly Father's lap and let Him take it from me.
In Luke, we are told to take up our cross daily. Following Jesus is a daily choice. Daily, we choose to die to our former way of living and live instead for Him.
I felt like we were being asked to carry our own cross when we faced the fatal diagnosis with our sweet Thomas...and when we began the lonely journey of carrying him to term. It was a cross I will never regret carrying...I was honored and privileged to carry my sweet boy, and to hold him in my arms. Carrying Thomas wasn't the cross...but knowing that we would have to say good-bye to him, after already saying good-bye to our baby girls, Faith and Grace...facing the end of his earthly life...that is what weighed so heavily on our hearts.
We were asked to write our "cross items" on a cross. According to the study, "Cross items are those things that you have experienced that weigh you down. Pray about what your cross items may be." Jesus already died to free us from these things...He already gave us the power to overcome them, through Him.
I've been giving this some thought. I don't always walk like I'm free from all of the things that weigh me down. In fact, I often allow those things power in my life that they shouldn't be given. Jesus died for me, freeing me from that which once entangled me. Sometimes, I don't embrace the truth that I am a new creation in Jesus. I forget and wallow in the old me, and it really doesn't fit. I need to remember, I'm not that girl anymore. My identity isn't in the person who once felt abandoned, who made poor choices as a teenager, who felt insecure, the mother who grieved for her babies, the daughter who lost her mother, the woman who eats to cover her struggles...that isn't who I am. I am the daughter of the King...a child of God...completely forgiven...beauty made from ashes...redeemed by the blood of Jesus. I am free and precious in His sight. And, if Jesus is your Lord...so are you.
...that you put off, concerning your former conduct, the old man which grows corrupt according to deceitful lusts, and be renewed in the spirit of your mind, and that you put on the new man which was created according to God, in true righteousness and holiness. ~ Ephesians 4:22-24
O.K....so how do we do get to the point of surrender...or acceptance? How do we just give it all over to the Lord? How?
There isn't really an easy answer or a magic formula...but God works in His time and in His way. The key is that it really isn't something we can do or conjure up. It is something the Lord does...working while we rest...or struggle...or cry. Just as the grandmother in the study was working as her granddaughter grieved...beginning to piece together the beautiful quilt. God works that way, piecing together the scraps of our lives...the pretty pieces...the uneven ones...the downright ugly and seemingly useless pieces...and He makes something beautiful out of ALL of them. They all have purpose...alone, they may seem ugly. But, together, they are beautiful...just like the tapestry He is weaving in our lives. The grief blends with the joy. Together, they bring beauty, hope, renewal, and purpose. He doesn't waste a piece of it.
So...the answer to how do we do it?
We don't...
We trust the One who is able to do it for and through us...
In Matthew 11, we are admonished to: "Come to Me (Jesus) all you who are weary and heavy-laden, and I will give you rest..."
Isaiah 40:28-31
Have you not known?
Have you not heard?
The everlasting God, the Lord,
The Creator of the ends of the earth,
Neither faints nor is weary.
His understanding is unsearchable.
He gives power to the weak.
And to those who have no might He increases their strength.
Even the youths shall faint and be weary,
And the young men shall utterly fall,
But those who wait on the Lord
Shall renew their strength;
They shall mount up with wings like eagles,
The shall run and not be weary,
They shall walk and not faint.
Galatians 2:20 reminds us that it is "no longer I who live, but Christ who lives in me."
The study asks several questions encouraging grieving moms to make a plan how they will cope. I think that's a great idea, and encourage those who are newly grieving...or in the first year or two of grief...to do this. It has been many years for me, so I won't list my answers here.
The following verses mean so much to me, not just because of the hope they give and the truth they speak...but because I clung to them as my mother faced her cancer and eventual death. God gave us these verses over and over, reminding us that the trials we faced were not the end of the story. He was renewing us day by day...and He was working for us a far more exceeding and eternal weight of glory. Don't focus on what we see...focus on Him.
Therefore we do not lose heart. Even though our outward man is perishing, yet the inward man is being renewed day by day. For our light affliction, which is but for a moment, is working for us a far more exceeding and eternal weight of glory, while we do not look at the things which are seen, but at the things which are not seen. For the things which are seen are temporary, but the things which are not seen are eternal. ~ 2 Corinth. 4:16-18
And another verse I clung to when grieving (and later surrendering) for Faith, Grace, and Thomas was:
John 16:22 ~ Now you have sorrow; but I will see you again and your heart will rejoice and no one will take away your joy.
This world is full of hurt and loss, brokenness and pain. But we will see Jesus and our babies again. And when we do, NO ONE WILL TAKE AWAY OUR JOY!!!!
--------------
Thanks so much for those of you who are sticking with this study. Please take some time to link your post or leave a comment here and with those who link up. It is an encouragement to these families to know they are not alone. Remember...our goal is to walk with you...to walk with one another.
Love and Grace to all...
---------------
--------------