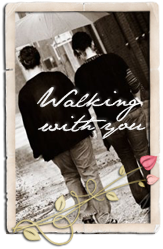 "I'm convinced that guilt is a natural part of the grief cycle. It's a human response of trying to find a logical, explainable answer for every tragedy. Yet the ramifications of unresolved guilt are profound...Rest your guilt-driven grief on God's grace. Please in Jesus' name, lay aside those feelings of guilt."

~ Jack Hayford
,
I'll Hold You in Heaven
In some ways, guilt is what mothers do. I battle guilt over my failings or perceived failings as a mother daily. Was that the best consequence? Did I miss that teachable moment? Have I spent enough time with my kids? Have I planted enough seeds of faith? How have I fallen short?
I fall short everyday in so many ways...
But, when a mother loses her child, that guilt is on a whole other level. Why couldn't I save my baby? Was it something I did...something I didn't do? Was it some medicine I took? Was I too active at work? Why didn't I go to the hospital sooner? Why couldn't I carry a child? Why do my children die while others live? Have I brought this suffering on my family....where there should be joy? What kind of a mother.......?
We wonder...and Satan stands accusing us in the darkness...
He is...
...the accuser of our brethren, who accused them before our God day and night...(Rev. 12:10)

Be sober, be vigilant, because your adversary the devil walks about like a roaring lion seeking whom he may devour. 1 Peter 5:8
He is loud and relentless...accusing you, whispering hateful lies in your ear day and night...standing before God Himself to accuse us.
But, guess what!
That ugly accuser...
...has been defeated by Jesus on the cross...
Jesus stands between us, interceding for us...and one sweet day...
(The) accuser of our brethren, who accused them before our God day and night has been cast down. And they overcame him by the blood of the Lamb and by the word of their testimony. (Rev. 12:10-11)
The blood of the Lamb I get...that's the blood of Jesus, shed for our sins, defeating death, sin, and Satan once and for all. But, the word of their testimony. Does that mean there is power in the testimony each of us has...the testimony of what God has carried us through...a testimony of clinging to Him in the midst of sorrow and praising Him in the storm? (Maybe that's why I never get tired of telling the story of what God has done in our lives!) That's worth some pondering.
What do these verses say about a guilty conscience?
Romans 8:1-2 tells us that:
There is therefore no condemnation to those who are in Christ Jesus...
But...you don't know what I've done...you don't know where I've walked...you don't know how I've sinned.
Maybe not, but do you really think that you've done anything that is too big for the blood of Jesus to cover? When He says that there is no condemnation...that's exactly what He means. Condemnation NEVER comes from God. His rebuke feels good...conviction is like a loving correction from a parent who loves you and wants what's best for you. That's how the Lord shows us we are wrong and lovingly brings us to a place of repentance and forgiveness. Condemnation is from the evil one, meant to cripple you with guilt, to tear down, destroy, paralyze, and break your spirit into pieces. One builds us up...the other tears us down. Do you see the difference?
What can we do with these strong, very real feelings of guilt?
Let us draw near with a true heart in full assurance of faith, having our hearts sprinkled from an evil conscience and our bodies washed with pure water. - Heb. 10:22
Give it to the Lord...give it to the Lord...give it to the Lord again. Meditate on His word...know that you are covered in His blood. Trust in the truth of His word until the feelings catch up. Don't trust in what you feel...trust in what you know.
Jesus made propitiation for our sins that through death He might destroy him who had the power of death, that is, the devil, and release those who through the fear of death were all their lifetime subject to bondage. (Heb. 2:14-18Submit to God. Resist the devil and he will flee from you. Draw near to God and He will draw near to you. -James 4:7-8
He came to free you from the bondage of your sin, your issues, your grief, your fears, your failures, your baggage, your brokenness, your dysfunctional family, your addictions, all of it...whatever it is. You are free. Resist thoughts to the contrary...run from them...flee...and run to the Lord's waiting arms. No matter how many times you have to run to Him...He is always waiting to receive you.
What fears do you have now that you didn't have before?
It has been many years since we lost our children, and God has healed many of my fears. But, I do remember being much more protective of Timothy...knowing in a different way that life is not to be taken for granted. It is definitely a stripping of innocence when you realize that life can quickly be taken. It makes you guard what you have been given and keep those you love closer.
I feel more fear since my mother passed away...fears I started to share, but I think for now I can only keep between myself and the Lord.
What thoughts or questions repeatedly plague you?
Again...not comfortable answering this...or even revisiting it...if you have an earnest struggle with something though...email me and we can talk privately.
What helps you when you are anxious?
Meditating on scripture.
Prayer....the "pouring it all out" kind of prayer...
How does God's Word comfort us in times of fear?
Fear not for I am with you,
Be not dismayed for I am your God.
I will strengthen you,
I will uphold you with My righteous right hand.
~Is. 41:10,13
Yea though I walk through the valley of the shadow of death, I will fear no evil,
For you are with me; Your rod and staff, they comfort me...
~Psalm 23
For you did not receive the spirit of bondage again to fear, but you received the Spirit of adoption by whom we cry out, "Abba, Father." (Abba is a term similar to "Daddy")
~ Romans 8:15
For God has not given us a spirit of fear, but of power and of love and of a sound mind.
~2 Tim. 1:7
-------------------------------
While depression, fear, guilt, and anxiety are normal parts of grief to some degree, there can be a cause for concern in some cases. Depression and Anxiety are real and we can find healing and comfort through scripture and prayer, but there are also times when it is medically necessary to seek professional help. God still works through doctors and other therapeutic methods and they are sometimes necessary. If you are experiencing an abnormal level of depression and/or anxiety that is interrupting your sleep, appetite, and ability to function for a prolonged period of time, please seek the help of a professional.
Thank you for taking the time to read and for allowing us to walk with you on this path. Please take a little time to encourage one another. We will also have a discussion on the Blog Frog page on our
blog
Love and prayers to all...